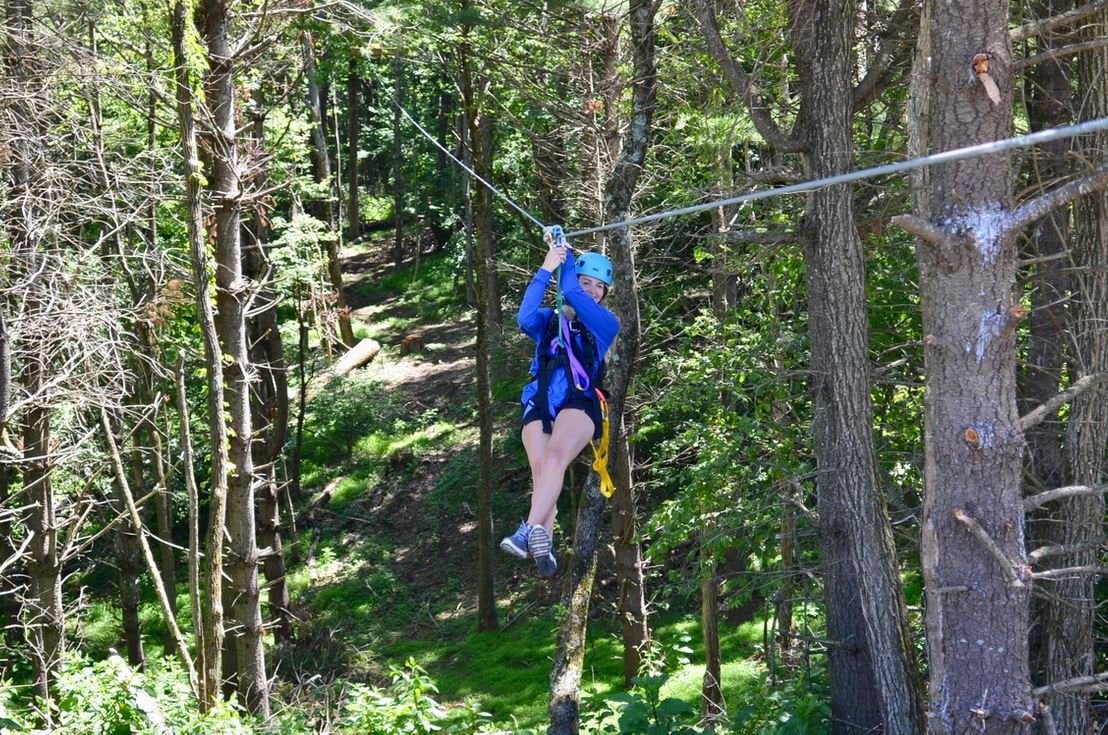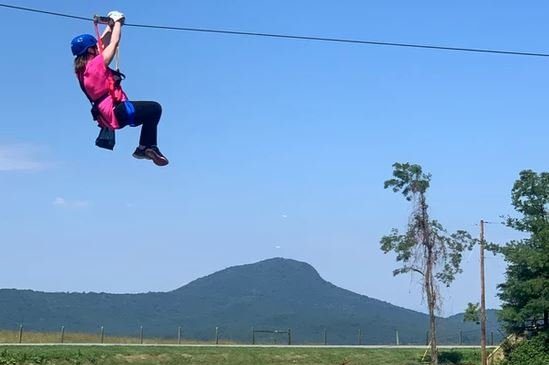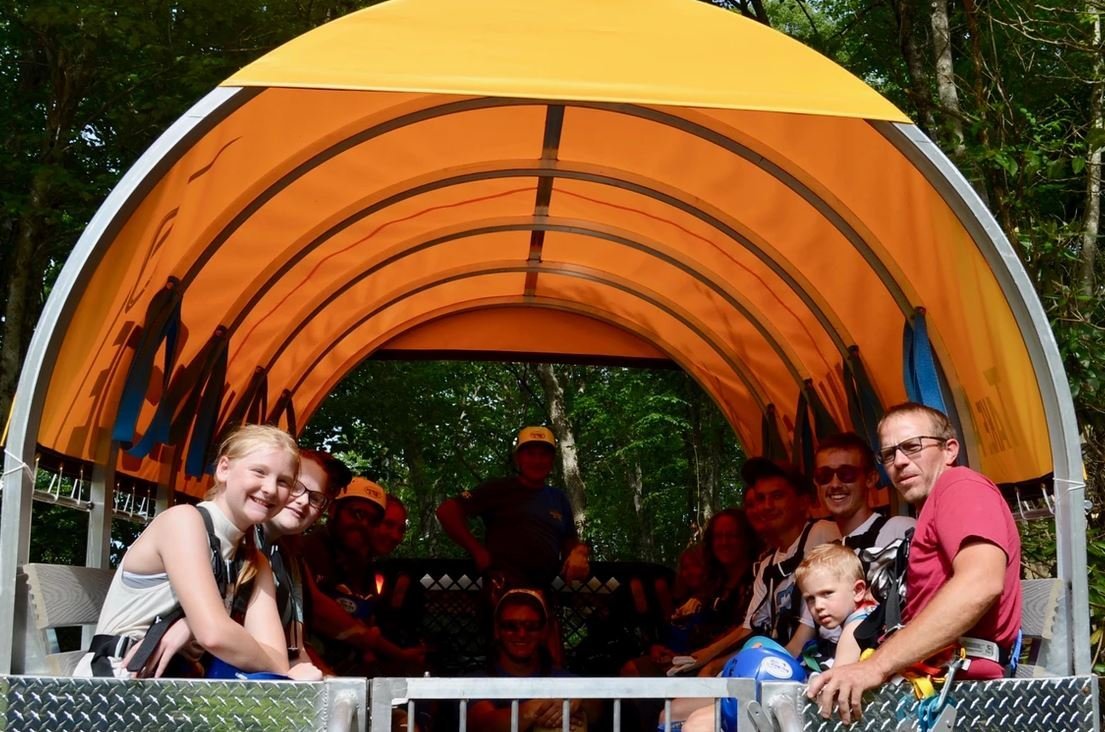 Welcome to Buffalo Mountain Ziplines!
Come experience the thrill of flying from treetop to treetop at the home of Virginia's highest and longest ziplines! Buffalo Mountain Ziplines offers up to 8 cables taking you as high as 150′ above the forest floor and spanning distances of over 2000′ (in one cable).
We welcome ages 3 and up! Great for the whole family. Located one mile off of the Blue Ridge Parkway at MP 171.5.
See available tour times with the "Book Now" button below
Online reservations are required at least 24 hours in advance if your preferred tour time still has availability for 10 people so the available tour guides may be notified in time.
If a specific time has less than ten people, reservations have begun for that time, so you can add your reservation to that time with less than 24 hours notice if there is still available space. Walk-in availability only by chance.